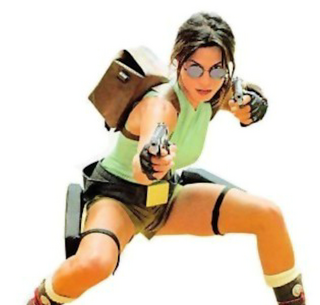 Rhona Mitra
Rhona Natasha Mitra (Bengali: রহনা নাতাশা মিত্র ) (sometimes credited as Rona Mitra; born 9 August 1976) is an English actress, model and singer.
Early life
Mitra was born in Paddington, London, England, the daughter of Antony Mitra, a cosmetic surgeon, and Nora Downey. She has an older brother, Jason Wath Mitra, who is two years her senior, and a younger brother Guyan who is a travel writer for Lonely Planet and The Sunday Times.[1]Her father is of English and Indian descent, and her mother is Irish. In 1984, when Mitra was eight, her parents divorced, and she was sent to boarding school. She spent several years at two different schools, including Roedean, but Mitra says she was eventually expelled from both of them.
Career
Mitra played the romantic interest of Christopher Lambert in Beowulf. Her first main role came as Scott Wolf's illicit love interest on Party of Five. In 2000, Mitra had a small role in the film Hollow Man, as a neighbour assaulted by Kevin Bacon's character. She had a main role in medical drama Gideon's Crossing, as Dr. Alejandra 'Ollie' Klein. Mitra then had roles in Ali G Indahouse; Sweet Home Alabama; Stuck on You, and leading roles in Highwaymen and Spartacus. Mitra appeared in the final season of The Practice as Tara Wilson, and continued that role into its spin-off Boston Legal, but left not long into the second season. In 2005, Mitra played the role of Kit McGraw during Season 3 of Nip/Tuck. Mitra then went on to appear in Skinwalkers, The Number 23 and Shooter. In 2008, Mitra starred in the lead role of the science fiction/action film Doomsday as Major Eden Sinclair [sometimes mistakenly named in some databases as being Caryn Peterson], and in 2009 went on to star in Underworld: Rise of the Lycans as Sonja, the daughter of the powerful vampire elder Viktor (played by Bill Nighy). She also appeared in three episodes of Stargate Universe.
Mitra appeared as the live action model for Lara Croft, the lead character in Eidos Interactive's Tomb Raider video game series. Mitra was ranked #46 on the Maxim Hot 100 Women of 2001. She stars in the 2010 Anders Anderson thriller film Stolen, alongside Josh Lucas, Jon Hamm and James Van Der Beek. She portrayed Claire Radcliff in the 2010 ABC supernatural series The Gates.
Featured Images