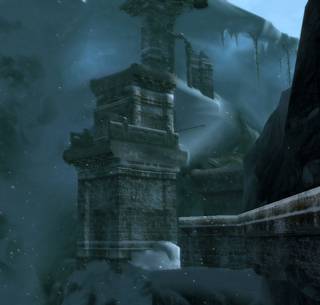 Nepal
Nepal is one of the locations in Tomb Raider: Legend.
Levels
As you've already guessed this level you have to find the Ghalali key she Lara can put the sword back together and try and find out what happened to her Mother when she was 8 years old. And when the plain crashed in Nepal.
Only at the very end for a short amount of time do you visit Nepal.
From the official Tomb Raider Legend site
Lara has been to Nepal many times over the years, but never back to the terrible place that changed her life forever. She thought she'd never have to return, having learned all she could from the site. New information, however, has turned what she believed upside-down, and the answer to one of her most personal quests might yet be found on that distant Himalayan mountaintop.
Featured Images