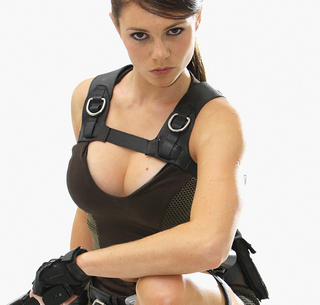 Alison Carroll
Alison Carroll (born 21 March 1985) is an English gymnast, model, and actress. She has been the official Lara Croft model since August 2008.
Biography
Alison Carroll was born in Croydon, Surrey in England.
She trained at the Urdang Academy in Musical Theatre and graduated in 2007 with a Distinction. She has represented Great Britain as a professional display gymnast. She is currently also a teenager's gymnastics coach, choreographing the winning junior team at the British National Championships.
Since 2007, she has been a registered actress.
In August 2008, when working as a receptionist at a golf club, she was announced as the new Lara Croft model for the latest game, Tomb Raider: Underworld. Carroll replaced Karima Adebibe, who retired from the role earlier in the year.
She is the first Lara Croft model with training in gymnastics.
Featured Images